I compiled this list years ago, counting down my top 20 albums of all time. Years later, I've decided to expand to the quarter century mark, to rewrite all the reasons why I fell for the album, and to even shuffle some around in order to achieve a more accurate list. There are some newer records here. There are some older ones. There are some that have managed to touch me in some way, on some deeper level of my soul. Some people listen to music. Some people like music. I am one of those, certainly not the only, that not only loves music, but feels it on a deeper level than the average person.

25.
Captain - Fog Lake (2018)
Fog Lake is Aaron Powell, a one-man, lo-fi wonder from the hinterlands of Newfoundland. He consistently releases one excellent record after another, with nostalgic, pensive tracks brimming with melody and moodiness. Fog Lake has a very rustic, DIY sort of feel to it, while the band does actually serve as a band more often than not, drums and keys layered underneath Powell's guitar and keen, serine vocals.
I used to have a solo project in my band days, and the closest I've heard to it is Fog Lake. There are several standout songs featured on the band's many albums, but
Captain
is the best full record I've heard from Fog Lake, leading things off with the melodically wistful "Dinosaur." "Acrylic" has a little more jangle to it, but still contains all the elements that make Fog Lake so good. Piano, acoustic guitar, and Powell's high-pitched croons paint the landscape of the lo-fi effort, from the upbeat defeat of "Serotonin" and "Doghouse," to the resigned, broken-hearted "Talk." This album changes mood with the wind, as any good record does, and I couldn't recommend it any more.
24. Trouble Will Find Me - The National (2013)
The National has become one of my favorite bands, if not my favorite. There's something special about their careful melodies and the droning but emotive croons of front man Matt Berninger. He looks more like your favorite college professor than the impressive singer for an indie rock band, his stage presence standing out as a calm before the swirling tides of sound. Like Fog Lake, The National have a lot of great songs, but
Trouble Will Find Me
has the largest amount found on one album. The band resurrect a sort of refined, matured sound, performing in suits like the early days of Interpol.
The National's songs, especially the ones on this album, are highly singable for me, as mine and Berninger's vocal tones match up nicely. "I Should Live in Salt" features excellent chord progressions, as does "Demons," "Don't Swallow the Cap," a reference to the death of Tennessee Williams, and my personal favorite, "Graceless." Other highlights are "Sea of Love," "Heavenfaced," and "I Need My Girl." The album, and the band itself, are reminiscent of Interpol in their upbeat composition, and Coldplay in their more heartfelt ballads, with Berninger covering the highs and lows of his vocal tonage to precision. His voice, and the dutiful creations of the band around him, are two puzzle pieces that perfectly fit together.
23. Distorted Lullabies - Ours (2001)
When I first heard Ours, fronted by do everything man Johnny Gnecco, I thought they were decent. Always on the lookout for new music in 2001, I went out to buy
Distorted Lullabies
based on the single, "Sometimes." They reminded me of Radiohead in sound, and Gnecco sounded a bit like Bono and Jeff Buckley mixed together. When I popped the CD in my car, I was absolutely floored by opening track, "Fallen Souls," especially when the ending hit. Ours actually came to town in '06 or '07, touring with Filter, but I turned myself away at the door when I found out ticket prices.
"Fallen Souls" is a unique-sounding song until the end when it sounds like the second coming of Jeff Buckley. Most Jeff fans might have dismissed it for this very reason, but being I hadn't heard such a voice since his tragic passing, I was charmed by what I heard. I hit rewind again, and again, and again until I finally caught up to the rest of the songs on the record. The part did, and still does, send a chill up my spine, an epic vocal display soaring over a nicely-composed guitar harmony. "Here Is the Light" features heavily on drums and acoustic guitar and a nice electric guitar lead in the bridge, and "Medication" is a sweet lament on overindulgence, while "Dancing Alone," "Bleed," "Dizzy," and "Meet Me in the Tower" are simply just well-written songs.
22.
Visions - Grimes (2012)
Grimes' debut
Visions
comes in at number twenty-two. She finds herself in lonely company here, a sort of method actor of a creative musician (the sort of
modus operandi
she took pre-Elon Musk). With a title like
Visions
, that's exactly what Grimes tried to do on the making of this record. She reportedly locked herself away in a room for days, abstaining from both food and water in order to reach new levels of consciousness. It seemed to work, as it is really an electronic work of art. To see her perform live is a thing of beauty.
Visions
begins with the short preface "Infinite Love Without Fulfillment," then breaks into underground indie single "Genesis," the first Grimes track I heard. The video is quirky and effectively random. Grimes is, or was, the Zooey Deschanel of indie artists, her music videos colorful scenes from the place far beyond left field. "Oblivion" sounds right at home on the Stranger Things soundtrack, "Be a Body" makes a desperate plea for romance, while "Symphonia IX (My Wait is U)," "Nightmusic," and "Skin" showcase the more melodic tendencies of the the artist. The whole record beams like a swirly, hazy dreamscape, filled with synths and beats and siren-like wails. Grimes has to be incredibly proud of this one.

21. Hozier - Hozier (2014)
There's something about this record that reminds me of Jeff Buckley. It's most likely the lone singer-songwriter aspect, and the style of the bluesy, gospely songs, an angle Jeff broached a few times on some of his non-album releases. Besides that flattering comparison, this is just a really good album. It reminds me of New Orleans, a place in which I absolutely adore, and I find it interesting how Hozier, like Mumford & Sons, is a European bloke who has based his entire sound on facets of Americana.
Track one, Hozier's most poignant, most popular one, is "Take Me to Church," capturing the efforts by the Church to assassinate the character of anyone living differently from what is taught on Sundays. Hozier waxes metaphorical in it, a protest song for the human rights of all the "sinners" in the world. The song gained a lot of radio attention, but it's one I can listen to over and over again without getting sick of. Other highlights are "To Be Alone," "From Eden," featuring a video with a sacrificial Bonnie and Clyde, "Sedated," "Work Song," and "Foreigner's God." Some may view Hozier's take on music as a bit blasphemous, taking his gospel swerve and flipping it completely on its head. In my opinion, he's taken an old, beloved style and given it a modern juxtaposition, which I can appreciate.
20. OK Computer - Radiohead (1997)
When Radiohead released their second album,
The Bends
, I thought there was no way they could top it. Enter
OK Computer
. The band had grown in sound into a leaner, more matured Radiohead, incorporating piano, programming, drum machines, and a slew of percussion instruments throughout the twelve tracks advertised. I brought the cassette on a break from work, and returned to play first track "Airbag" in a game of music chairs for kids at a youth center. It took a second opinion to rule the music too weird for the desired effect. Shrug.
"Airbag" features strange lyrics and a walloping effort from a drum machine. "Paranoid Android," clocking in at nearly six and half minutes, covers the gamut throughout the song, from strange to slow to rocking. "Exit Music (For a Film)" was actually made for a film, as it features in the end credits for 1996's
Romeo and Juliet
soundtrack. It's a tragic ballad, much like the tragic play, about two star-crossed lovers planning for forever. "Let Down" is my personal favorite, though "Karma Police" was everyone else's seemingly. "Climbing Up the Walls" is as sneaky an album gem as it comes, and "No Surprises" brings a charming little melody to an otherwise odd video that keeps with the theme of the album.
19. Cold - Cold (1998)
As Grundig, the band met Fred Durst of Limp Bizkit fame. As Cold, a nice change is band names, they signed to label Durst's Flip Records, a subsidiary of Interscope. Don't get me wrong, Cold sounds nothing like Limp Bizkit, more in the vein of Staind (though they are more talented). Cold's self-titled debut is how you make a heavy record, with crunchy, droning guitar, and soaring, ambient effects behind the foghorn voice of singer/guitarist Scoot Ward. The band eventually gave up what made their debut so special by trying to fit in with their contemporaries, which is really a shame.
"Go Away" features the voice of Fred Durst in the very beginning and the very ending, which really doesn't take away from the song. The guitars are so heavy and crunchy, setting a sludgy, gritty tone for a sludgy, gritty record. "Give" stays in the same vein, heavy with deep, grimy vocals, following a slowly burgeoning, ill-fated romance. Like Deftones, Cold found the melody in brutality, and even ventured into a whole new realm of sound on tracks like "Ugly," "Strip Her Down," and "Superstar." Instead of the heavy guitar, Ward tunes his acoustic down to A (super low, grungy sound) to belt out a few heartwrenchers, the lead guitar dabbling in ambient, atmospheric effects in the background. It makes for some of the most unique sounds in music I've ever heard, making me wish the band had done it more throughout the album, and had completed a whole record with the same sound.
18. Knife Play - Xiu Xiu (2002)
Xiu Xiu, pronounced Shoo-Shoo, was introduced to me on a mix tape. The song below, "I Broke Up," conjures images of a madman wasting away in an asylum. I was reading
The Bell Jar
at the time, which feeds into the idea a bit, but "I Broke Up" was such a strangely engaging song that I had to own the entire record it came from,
Knife Play
. The album brims with more of the same, which makes it one of my favorites of all time. Jamie Stewart serves as the key, core member of the band, and when I saw them live just last year, he was still doing his thing after all this time.
From
Knife Play
, the band only played "Suha," a glaring, depressing anthem of a resigned housewife. Depression is a running theme on
Knife Play
, Stewart's voice fragile and always on the verge of outcry. Keys, guitars, various forms of percussion, and interesting new ways of musical creation, sometimes melodic, sometimes dissonant, are what Xiu Xiu strives for. "Hives Hives" explores the vantage point of someone dying from HIV, and "Homonculus" employs sound clips and sound effects in the immediate wake of a highly-emotive chorus. In my humble opinion,
Knife Party
was Jamie Stewart at the height of his creative powers.
17. Dummy - Portishead (1994)
When Portishead, a trip hop three-piece from Bristol, England, dropped their debut album, I was completely floored. I hadn't previously been keen on the trip hop genre, so what I heard from radio single "Sour Times" was like nothing else I'd ever heard before. The band successfully meshed moody guitars, record samples and scratches, drum machine beats, and eerie sound effects with the haunting vocals of front woman Beth Gibbons. From the point of view of a hip hop and alternative rock fan, Portishead was a godsend.
"Mysterons" opens the record with a trilling, haunting keyboard effect over the drum machine. Track two, "Sour Times," and track seven, "Numb," are very much in the same vein, as is most of the record - dark, ominous, and brooding. Portishead offers lighter shades of their sound of "Strangers," "It Could Be Sweet," "It's a Fire," and radio hit "Glory Box," showing their versatility, something other groups of the genre (Tricky, Massive Attack) didn't possess as much. Portishead didn't create trip hop, but they were the best at pulling it off, and for a debut album,
Dummy
deserves to be on every all-time list of any fan of rap and rock.
16.
Turn On the Bright Lights - Interpol (2002)
This album grew on me over time. The more I've listened to it, the more I can conclude that the band just encapsulates a sound that is all New York City, their hometown. The guitars are choppy and bustling, the reverb and delay effects dripping with the night's city lights, and the beats are likened to Manhattanite footsteps pounding the busy pavement. This is the best record that the band has to offer, a debut gem that put the indie rock world on notice. Interpol's refined style and sound offered something different to the genre in 2002.
Opening track "Untitled" sounds like a melodic reunion in the Big Apple, city lights blinking and the air cold and ripe for chance romance. The reverb and delay effects work their magic as front man Paul Banks offers up his instantly recognizable voice. "Obstacle 1" and "PDA" capture the band's overall sound, though songs like "NYC," "Stella Was a Diver and She Was Always Down," "The New," and "Leif Erikson" capture the band's softer, more reflective side. I haven't been able to see Interpol live yet, but they're definitely a bucket list band. They are still making good music to this day, and while 2004's
Antics
was a nice contribution to their overall canon, they could never seem to outdo 2002's
Turn On the Bright Lights
.
15. Parachutes - Coldplay (2000)
In early 2000, me and a friend of mine drove the North Charleston streets at night, listening to
Parachutes
and Cold's sophomore album,
13 Ways To Bleed On Stage
. The fact that we were listening to Cold, and Coldplay, was purely coincidental, all cheekiness aside. Anyway, the release of the album coincided with my first real taste of heartbreak, so when I listened to the songs, I felt that famous INFP Chris Martin had my back. Coldplay is another bucket list show for me to see. The band has a boatload of standout tracks, but it was
Parachutes
that really stood out for me.
Track one, "Don't Panic," was my friend's favorite, while mine was "Yellow," the song that compelled me to buy the album. "Shiver" is Chris Martin's actual homage to Jeff Buckley's "Grace," a drum-heavy, upbeat take on longsuffering love. Coldplay changed their sound a bit over the years with their progression as a band, but
Parachutes
is the best look at them in the raw, only acoustic and electric guitars, piano, bass, and drums featured on the album. "Spies," "Sparks," "Trouble," and "We Never Change" are perfect examples of this, and "Yellow" is innocently poetic in its all or nothing approach to romance.
14. Hold On Love - Azure Ray (2003)
For most of this album, Azure Ray, consisting of Maria Taylor and Orenda Fink, sound a lot like this picture looks - light, serine, and wistful. Though most listeners might consider Azure Ray girly, I maintain that there's no such thing, that good music is good music, and that well-composed songs are indeed well-composed songs. I don't remember which one it was that made me pick this album up, though I'm sure glad I did.
The two singles from the album don't really give the best representation of the dynamic duo, though other listeners, may feel differently. The album opens with decent tracks "Devil's Feet" and "New Resolution," but in song three, "We Are Mice," we're introduced to colder reassurances with subtle signs of melody lurking in the choruses and breakdown. The girls roll out acoustic and electric guitars, piano, and minimal keys through the record. Tracks like "Look To Me" and "Nothing Like a Song," are upbeat and jangly, tracks like "Across the Ocean" and "Sea of Doubts" are more reflective, and tracks like "The Drinks We Drank Last Night," "These White Lights Will Bend To Make Blue," and "Hold On Love" are sweet and innocently romantic.
13. You Forgot It In People - Broken Social Scene (2003)
I was first introduced to Broken Social Scene on the soundtracks of
Wicker Park
and
Half Nelson
with the songs "Lover's Spit" and "Stars and Sons." My wife recommended the full length album, and once I accepted the offering, I latched on for dear life. There are so many great songs on this record, one flowing straight into the next. It's one of those start it up and let it play albums, the many members of the band contributing their own snippets into the 13 tracks.
The record's four instrumentals, "Capture the Flag," "Pacific Theme," "Late Night Bedroom Rock For Missionaries," and "Shampoo Suicide," are spread out nice and even, each conveying a different mood and arrangement. "KC Accidental" features minimal vocals but a fast pace and loudly amplified drums, "Stars and Sons" features a unique guitar riff and a boatload of feedback, "Almost Crimes" is both fast-paced and melodic with a his and her matching vocal contest, and "Looks Just Like the Sun" sounds like sitting on the peer at the end of the day with an acoustic and a cold beverage. "Lover's Spit" is slow and sad and magnificent, it's lyrics confusing but its guitar licks resounding.
12.
Sigh No More - Mumford & Sons (2009)
I'd never heard anything quite like Mumford & Sons when this album dropped. I heard "Little Lion Man" on a California radio station and absolutely loved it. When I got back home, I downloaded a few more tracks from the record, but even that wasn't enough. I went out and brought the CD and blared it day and night like it was going out of style.
Sigh No More
defined my four years at the University of Wyoming, so it was only fitting that I see them there live just before moving again.
The rustic appeal of the Americana band from England unleashed all its endearing charms upon my first listen. I was hardly able to get through the first track, "Sigh No More," without putting the song repeat over and over again. The banjo-laden melodies continue on "The Cave," "Winter Winds," and "Roll Away Your Stone," every one of them optimistic enough for a head-nodding good time. "White Blank Page" slows things down a bit, "I Gave You All" is a bitter ballad of sour love, and "Awake My Soul" sounds like an Irish wake. This record is excellent, every song palatable, and it makes for a glorious debut for the four-man troupe.
11. The Angel Pool - The Autumns (1997)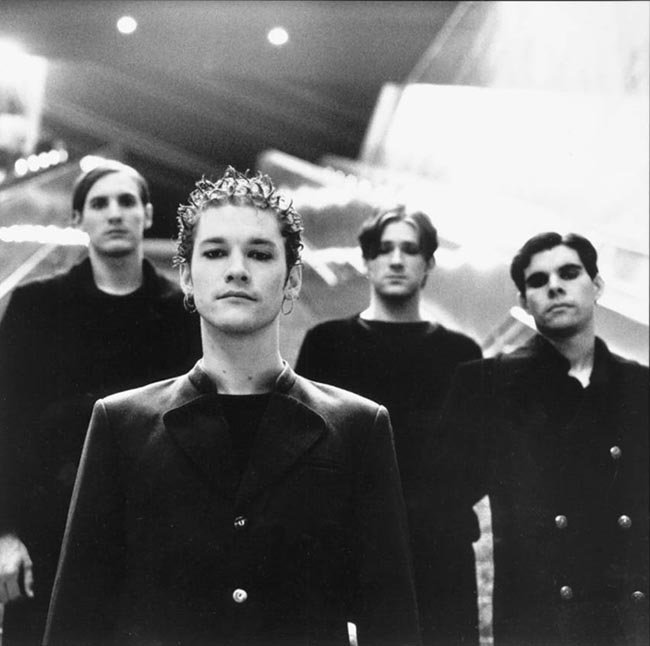 The Autumns were an ultra indie dreampop band from LA. I would have never heard them, or even heard of them, if not for a couple of friends. They opened my world to the dreampop sub-genre, and after listening to Cocteau Twins and Slowdive, I understood where The Autumns had gotten their sound. The band was mostly the work of singer/guitarist Matthew Kelly, with a revolving door of band members over the passing years. The Autumns first brought their dreamy sounds to the forefront on 1996's
Suicide At Strell Park
EP, following the effort up shortly after with
The Angel Pool
, the band's debut LP. It stuck to the same formula that made the EP so great.
"The Garden Ends" was really the first Autumns song I'd heard, but it wasn't until I heard "Pale Trembles a Gale" from the EP, and LP standout "Eskimo Swin" that I truly became a fan. "Embracing Winter" is a slow, pretty number that explodes into the something ethereal and immaculate by the end of the song. The next two tracks, "Sunblush" and "Juniper Hill," are really more in the vein of The Cure, both more upbeat tracks to balance out the slow, soft, melancholy ones. The Autumns borrowed a lot of its mood rock from The Cure, and from the Cocteau Twins, both of which can be heard in the band's sound. The band released three more LPs after this one, though none could match the nine-song triumph of
The Angel Pool
.
10.
Everything You Ever Wanted to Know About Silence - Glassjaw (2000)
Buried away on a record label with Korn, Coal Chamber, and Static-X, there was Glassjaw, a far cry from the nu metal acts they were being associated with. They had more in common with bands like My Chemical Romance, The Used, Blood Brothers, and Finch, whose punky, screamo styles had frequented the growing genre. I first saw Glassjaw on tour with Deftones before anyone in SC really knew who they were, though the subtle melodies and frequent screams were really the only two things the two bands had in common.
Glassjaw's debut came to me at the right time, or the wrong time, of my life. I was heartbroken, so Daryl Palumbo's heartbroken lyrics helped me sort through what I was feeling, and made me feel not so alone. With the soaring singing voice of Jeff Buckley and the searing screams of a feral cat, Palumbo carved himself out as a front man to remember, his lyrics tender but brutal, metaphorical but blatantly in your face. I don't know if would call the band screamo, as I feel they never fit the floppy-haired type-casting of the emo boys. Glassjaw did feature their melodies and their heartfelt lyrics and their raw emotion, elements that have scarcely been replicated, especially on a debut album.
9. Around the Fur - Deftones (1997)
You won't find
Around the Fur
on a lot of all-time best Deftones album lists, though I don't mind playing the role of the outlier.
Around the Fur
is themed masterpiece, a perfect blend of heavy and melodic that gave birth to the permanent sound that the band came to adopt. While their 1995 debut
Adrenaline
was a sick, searing fever dream,
Around the Fur
showed much more versatility from the band, more of what I found on "Fist," the final, lyrically minimal track from their first album. Singer/screamer Chino Moreno has gone on-record saying that
Around the Fur
is his personal favorite Deftones album.
"My Own Summer (Shove It)" creeps along the fret board with an intricate riff before building to a heavy chorus, sounding more like something from the first album, but composed better, with a better recording. "Lhabia," "Dai the Flu" and "MX" share some of the same unconventionally heavy DNA, while "Around the Fur," "Rickets," "Lotion," and "Headup" are driving, pulse-pounding killers. Chino's high-pitched scream sounds like an angry, feral cat, especially on the breakdown of "Be Quite and Drive." After
Adrenaline
, Deftones were cast into the same nu metal boat as Korn and Limp Bizkit, but with
Around the Fur
, their take on the darker side of glamour and fashion, the band explored further aspects of their sound, coming up with something completely original.
8. Siamese Dream - Smashing Pumpkins (1993)
Back in the day, before there was the indie rock classification, there was the "alternative" music one. Alternative to what exactly, I'm not sure. Regardless, Smashing Pumpkins were at the helm of that movement, and were the first alternative band I fell head over heels for. When I first became interested in the band, I borrowed their b-sides record
Pisces Iscariot
from my cousin. I then saw the videos for "Today" and "Rocket" from
Siamese Dream
on MTV, and the rest is history.
Siamese Dream
was the Pumpkins' last true alternative rock album. They shared similarities with contemporaries Hum and Self, who were actually more like borrowers of the sound than contemporaries. Maybe that's why the Pumpkins took at heavy left turn with 1995's
Mellon Collie and the Infinite Sadness
. Anyway, I digress. "Cherub Rock," a
Siamese Dream
fan favorite, was one of the Pumpkins more rock-heavy tracks, along with "Quiet" and "Geek U.S.A." Highlights like "Today," "Hummer," and "Rocket" were feel-good favorites, while "Disarm," "Soma," "Mayonaise," and "Spaceboy" showed the more pensive, melancholy side to singer/songwriter/guitarist Billy Corgan. I was so obsessed with this record at one time that I bought the guitar tab book for
Siamese Dream
so I could learn to play all my favorites.
7. Catch Without Arms - Dredg (2005)
Dredg singer Gavin Hayes is nearly the spitting image of legendary Rage Against the Machine rapper, Zach de la Rocha. He also fronts a band who would make an excellent touring partner for Deftones, having found that little-achieved grey area between heavy and melodic. But where Chino Moreno screams, Gavin Hayes belts out operatic notes, no matter how hard the delay and reverb-driven guitar crunches for emphasis. Dredg was a unique band, one I was even able to see live at the Roxy Theatre on the LA Strip, a surprise gift from my wife.
I loved Dredg's debut album,
El Cielo
, but
Catch Without Arms
is a near-perfect album. By that, I mean that there's really only one skippable song, the very last on the album, the jangly, soft rock jam "Matroshka." This album is themed as well, focusing on the soul's enlightenment through dabbling in mantras of the Indian religions (Hindu, Buddhism, Sikhism, Jainism). Barn-burning track "Bug Eyes" explores the depths of reincarnation, "Catch Without Arms" is perfectly-composed with a head-noddable breakdown, and the drum machine heavy "Sang Real" peers into the metaphysical aspects of the soul. This is a truly great album on so many levels.
6. Denali - Denali (2002)
Denali was first introduced to me on a mix tape, their debut album recorded for me in entirety. I absorbed the sound, and it reminded me on some songs of a latter day Portishead, especially on the haunting, drum machine-heavy "Relief." I loved the mix so much that I had to go out and buy the CD for myself. I was able to see the band live twice, once in Columbia, and once in Charleston, and was able to approach front woman Maura Davis to tell her how much I absolutely adored the album. I also spoke to guitar man Cam DiNunzio to ask how he pulled off some of the effects in "Relief" and "Where I Landed," though he politely declined to tell me, which was understandable. I started a band called Pollux that was heavily-inspired by Denali, with two of the songs about dreams I'd had about Maura Davis. Yeah, kind of obsessed, I guess.
This album is interesting. "Everybody Knows," "You File," "French Mistake," and "Lose Me" are solid, but the second half of the record blows me away. I still listen to the CD in my car from time to time. "Prozac" is slow and dismal, "Relief" is a lurking beast, "Time Away" is an anthem for disquieted isolation, "Gunner" provides a solid bounce back from the land of despair, "Function" is a sad little piano ballad layered in keyboard white noise, and "Where I Landed" starts small and ends in a crescendo of brilliance. Denali's second album, The Instinct, was decent, but it couldn't touch what they''d found in their stunning debut.
5. Depression Cherry - Beach House (2015)
This is an album you can just let play. It's a greatest hits record unto its own, really pushing for a higher spot on this list. Singer/keyboardist Victoria Legrand and guitarist Alex Scally are a duo to be reckoned with, employing a drummer only for tours. The band features several great albums, but this one goes far beyond that superlative and into a realm all its own. Though they released two full length albums in one year,
Depression Cherry
and
Thank Your Lucky Stars
, they saved the best tracks for the former. It's an atmospheric delight, dripping in reverb and delay and a hint of lush innocence.
I've seen the band live twice, and both times, they began the set with my personal favorite song, "Levitation." The track makes one wonder about the relationship between Legrand and Scally, or whoever it was that inspired the singer to create something so absolutely gorgeous. Goosebumps. Every single time. "Levitation," "Space Song," and "Beyond Love" definitely share some DNA, and the same can be said for "10:37," "Wildflower," and "Days of Candy" in their heavy Cocteau Twins vibe. Yeah, the songs are more melancholy than brimming with joy, but that's what Beach House brings to the table - a sound they have never really attempted to deviate from.
4.
Passage - Exitmusic (2012)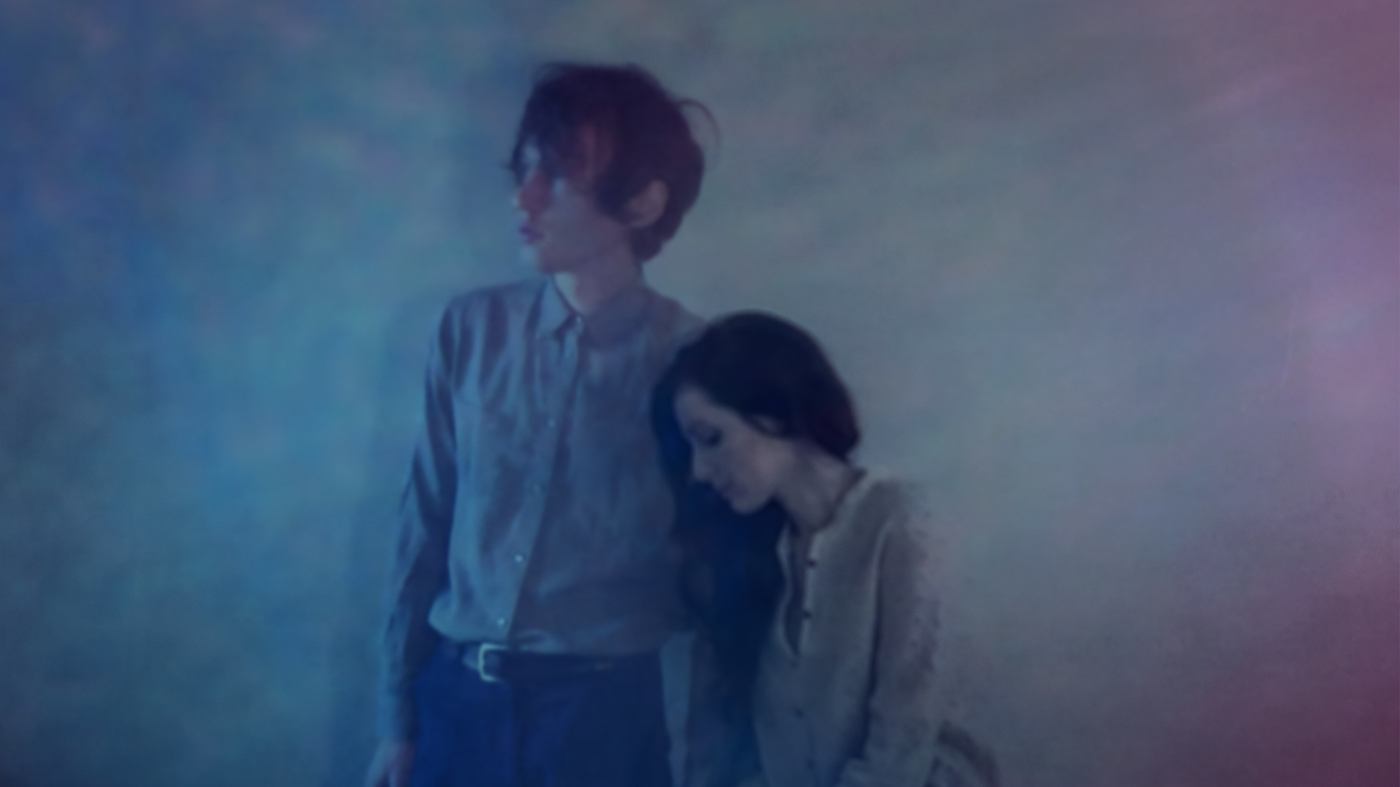 This album did, and still does, blow me away every time I listen to it. Exitmusic is the slightly younger sister of Beach House, both underground Titans in the genre of slow, moody dreampop. Another duo, the band consists of Aleksa Palladino and Devon Church, who had just ended their marriage at the time of the release. The love songs are meaningful and poignant, metaphorical glimpses into the romance that made up the sound of Exitmusic. Like Beach House, ambiance, reverb, and delay ruled the day for this little-known gem.
The record starts with "Passage," a haunting, highly-emotive effort in which Palladino howls and moans her way through the track. "The Night" is downtrodden and optimistic in one, with lines like "My aim is slightly high in the silent night," after a sorrowful sway of "If the stars can align all of man with night sky, then why can't my heart mend the break?" The same sort of swarthy, swirling layers of infinite sadness persist into "Storms," "Stars," "The Wanting," and "The Cold." Better times for the couple turned into a blitzkrieg of loneliness and sorrow throughout the album, which hardly leaves one a second to catch their breath. Brooding anthems like "The City" and "The Modern Age" separate the throes of complete desolation, but its the sort that somehow manages to find the beauty in sadness.
3. Agaetis Byrjun - Sigur Ros (1999)
The same person who introduced me to Xiu Xiu and Denali introduced me to Sigur Ros'
Agaetis Byrjun
. When I wore out the tape, I bought the CD, as there's nothing quite like listening to and digesting this album on a cold, grey day. The Icelandic foursome really brings the arctic with them one their musical outpourings, achieving as much through stringed arrangements, keyboards, sonar beeps, pianos drenched in reverb, and violin strings dragged across the delay-heavy fret board of an electric guitar. When I took Music Appreciation in college, I had to research music from another country, and I chose Iceland, highlighting the foggy, tundra-laden mood of Sigur Ros (pronounced Sigger-Rose).
"Svefn-g-englar" is first full track on the album, as
Agaetis Byrjun
(A Good Beginning) opens with a short, time-lapsing choir boy-like intro. "Svefn-g-englar" clocks in at about ten minutes, but it's magnificently elegant. It's a little repetitive, but the sound is so slow and melodic and meaningful that it doesn't feel as long as it is. "Staralfur" is next, more stern in the verses, though highly optimistic in the chorus. "Flugufrelserinn" is almost happy, while "Ny Batteri" is a reflective stare from a ice-caked window. On "Olsen Olsen," the band takes us on a ride through the clouds, and on "Agaetis Byrjun," the band turns to a cleaner, more acoustic sound. Sigur Ros reaches the peaks and valleys of their high and lows, their sadness and glee, on their memorable debut.
2. Grace - Jeff Buckley (1994)
Where to even begin with this one. Jeff Buckley was a hopeful wanderer, a jaded bohemian who was part John Keats and part Tyler Durden.
Grace
was his baby, a defining moment in the life of a great, tragic artist. Having heard "Last Goodbye" on the radio, it had become my favorite song of all-time, but it wasn't until Jeff's death that I bought the full album. It was the first CD I ever owned, but I didn't even own a CD player. I was basically left to the mercy of my younger sister until I soon came across one myself. Just recently, having given away my copy of
Grace
as a gesture, I bought it again, a priceless album for the cost of four measly dollars.
Jeff paints pictures with his masterful lyrics and his carefully-crafted soundscapes, especially on his song about a dream, "Mojo Pin," his eerie death premonition "Grace," the optimistically forlorn "Last Goodbye," the Led Zeppelin-like "So Real," and the epic ballad about the one who got away, "Lover, You Should Have Come Over." Jeff even breathes new life into the old, Middle Ages hymn "Corpus Christi Carol," and waxes gypsy on the last song, "Dream Brother," a tongue-in-cheek diss track about his absentee father, Tim Buckley. Jeff had such vocal range, such songwriting talent, and such beautifully-scripted lyrics that it makes
Grace
one for the history books.
1. Without You I'm Nothing - Placebo (1998)
My local rock station back in Charleston used to play a random album in its entirety on Tuesday nights at midnight. I always had a cassette tape handy, hitting play and record to take a chance on some new snippet of music. This particular night, I snagged a few of Placebo's songs from
Without You I'm Nothing
. On the way to work the next day, and on the way home, I jammed to the tracks, having heard nothing like it before. Androgynous singer/guitarist Brian Molko had a unique voice, the upbeat songs were almost post-punk, and the slower ones were dreamy and either extremely melancholy, or extremely reflective on a life spent as a no good libertine.
Every song on this album is excellent. Even track one, "Pure Morning," grew on me over time, a feel-good track with not too many other feel-good tracks to speak of. Song two, "Brickhouse Shithouse," is a sort of play on a love triangle, "You Don't Care About Us" channels The Cure, "Ask For Answers" is one of my all-time favorite songs, and "Without You I'm Nothing" is an ultra-poetic lament about two lovers from very different worlds. Molko was far more poignant and poetic with the album's lyrics than he ever has been on any others - an aspect that makes this one really stand out. He was clearly inspired by something at the time. The lyrics are perfect, as is the music, which makes for a perfect storm, and unlikely number one pick of all-time.